The Ministry of Health has been notified of 2,066 new cases of coronavirus.
There are 408 people being treated in hospital with the virus, up six from yesterday. The number of patients in intensive care reached 69, down four.
In a statement, the National Public Health Emergency Team said that 26 COVID-related deaths were reported in the past week, bringing the number of such deaths to 5,306.
Deputy Medical Director Dr. Ronan Glenn said the rate of infection with the virus in Ireland is high and continues to rise.
He said unvaccinated people are at risk of contracting Covid-19 and becoming seriously ill.
Dr Glenn said: "There has been a fantastic uptake of vaccination against Covid-19 in recent months.
"Unfortunately, there are still less than 300,000 adults who have not applied for the vaccination and another 70,000 people have received only one of two doses.
"The spread of disease among these 370,000 people has a disproportionate impact on the picture of Covid-19 in our hospitals and intensive care units, where two out of three people in intensive care have not been vaccinated.
"The incidence of Covid-19 in Ireland is high and increasing. Those who have not been vaccinated are at risk of contracting this virus and becoming very unwell.
"The most important thing you can do to protect yourself from Covid-19 is get vaccinated.
"Choosing to vaccinate is an act of protection for yourself – it may save your life – but it is also an act of solidarity with others; the more we are vaccinated, the safer we are all."
---
---
Three school outbreaks of Covid-19 were reported in the week ending October 9, according to the Health Protection Surveillance Center (HPSC).
It says those outbreaks resulted in 15 associated cases, which is fewer than the 10 school outbreaks reported in the previous week.
Under the mass testing programme, the positivity rate was 3.6% in post-primary schools where 12 of the 330 cases tested were detected in the week ending October 9.
The positivity rate in special education schools was 6.5%, as three cases out of 46 laboratories were detected.
The HPSC said that because close contact identification and testing is now in place in post-primary and special education schools, information on primary schools is provided in aggregate cases seen among children aged 0-18.
Overall, 9,531 cases of Covid-19 were reported during the week among those aged 0-18.
Of these 1,349, or 14.2%, were in children aged 5-12 years.
In Northern Ireland, 1,471 new coronavirus infections and one more death were reported today.
The rate of positivity for Covid in the community is starting to rise – HSE
The National Health Service Executive Leader for Testing and Tracing said the rate of positivity for Covid-19 in the community has begun to rise.
The rate is currently 10%, with some counties reporting rates as high as 15%, Niamh O'Brien said, adding that there has been a change of trend in the past six or seven days.
Also today it was reported that Covid-19 was detected in wastewater samples from all 68 wastewater collection areas analyzed in the week ending 2 October.
The Health Protection Surveillance Center said the results are in line with the high infection rate of Covid-19 currently seen across Ireland.
Meanwhile, the foreign minister said that The government remains on track to move forward with the removal of Covid-19 restrictions on October 22 unless there is 'compelling evidence' of rising infection rates to suggest this approach must change..
Simon Coveney said Medical Director Dr. Tony Holohan, senior NPHET members and civil servants are currently assessing the situation in hospitals, intensive care units and in the community.
Concern was expressed at a meeting of the Senior Officials Group on Covid-19, about whether the latest numbers for Covid-19 represented a traffic light or a trend.
Today's meeting included the Secretaries-General of Government Departments, Dr. Glenn, and the Chair of the NPHET Epidemiological Modeling Advisory Group, Professor Philip Nolan.
Additional reporting Fergal Bowers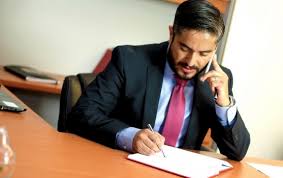 "Lector profesional. Jugador galardonado. Aficionado a los zombis. Adicto a las redes sociales. Experto en tocino. Erudito en Internet"