At least 31 migrants have died after their boat bound for the United Kingdom capsized in the English Channel.
Ranking Dersen, mayor of the French town of Tetegem, told France 3 television that dozens of people had died, adding that another 26 people had been rescued.
He was quoted as saying: «24 bodies were taken out of the water, in addition to 26 people who are still alive.»
Since then the death toll has risen again to 31.
A French coast guard official said Wednesday afternoon that a rescue operation was underway off the coast of Calais after a fishing boat sounded the alarm.
Responding to the dead, French Interior Minister Gerald Darmanin, who was on his way to the scene, said: «A strong emotion in the face of the tragedy of the many dead due to the sinking of a migrant boat in the English Channel.»
Meanwhile, French Prime Minister Jean Castix said: «My thoughts are with the many missing and injured, victims of criminal smugglers who are taking advantage of their plight and injury.»
The latest deaths come after the increase in the number of crossings to the canal this year. More than 25,700 people have made the dangerous journey from France to the UK so far in 2021, three times more than the total number in 2020.
There was an outpouring of grief from activists and charities over the latest tragedy, who demanded urgent answers and changes to current policies – while politicians said a solution was needed to tackle the migrant crisis.
Enver Solomon, chief executive of the Refugee Council, said: "It is truly heartbreaking to hear that the lives of so many ordinary people have been lost on the harrowing journey to Britain in search of safety.
"How many tragedies like this must we see before the (UK) government fundamentally changes its approach by committing to an ambitious expansion of safe avenues for these men, women and children who are most in need of protection?
«Every day, people are forced to flee their homes through no fault of their own. Now is the time to end the cruel and ineffective tactic of seeking to punish or banish those trying to find safety in our country.»
Tom Davies, director of the Refugee and Migrant Rights Campaign at Amnesty International UK, said the charity was «deeply saddened by the loss of these lives», adding: «It's heartbreaking how many times we have to see people lose their lives trying to reach safety in the UK because of the… Lack of safe means to do this?
«We urgently need a new approach to asylum – including genuine Anglo-French efforts to devise safe asylum methods to avoid such tragedies from happening again.»
Mike Adamson, chief executive of the British Red Cross, said the news was coming «very soon after more recent deaths on this road».
He added: «No one is putting their lives at risk unless they are completely desperate and feel they have no other options.
"Everyone deserves to live in safety and it should be unacceptable to us that people have no choice but to make dangerous crossings in their search for it."
The head of Calais and Boulogne ports, Jean-Marc Boisseau and its chairman, told BBC News that the UK and the EU should work together to find a solution to the crossing of migrant boats, adding: «Even if the sea doesn't seem too rough, in the middle (of the Channel) there is always Many waves and this is dangerous.
"This could happen again because they are trying everything to get into your country.
«That's why I'm so upset. I don't know what to do.»
He accused human smugglers of being «murderers», adding: «The poor migrants who took months and months to come here, and who die too close to their dream… I really don't know what to do.»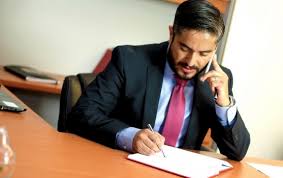 «Lector profesional. Jugador galardonado. Aficionado a los zombis. Adicto a las redes sociales. Experto en tocino. Erudito en Internet»