Clarissa, Countess of Avon, died on November 15, 2021, at the age of 101, taking a kept secret with her to the grave.
Clarissa's brother, Peregrine Spencer-Churchill, whom I interviewed in 2001 told me, «When she was a little girl, Clarissa was away for a while, and then she showed up at home, flashing a diamond engagement ring on her finger. Nobody knew where she was.» to the family that she was engaged to marry Guy Burgess.»
She was clearly quite decadent, having bragged about her «first affair at age 17», living with Burgess while she was away. Unknown to her at the time, Burgess was also a homosexual and communist, spying for the Russians.
In a separate interview, Clarissa told me that she and her family spend every Sunday at the home of Winston and Clementine Churchill. There, referring to World War II, she said, «Winston only spoke of a terrible war. He said we would all be annihilated.» There can be no doubt that Burgess used it to obtain first-hand information on the war from Winston that he passed on to the Russians.
Burgess has been friends with Clarissa and her circle for a number of years. They were a crowd of what one might call «intellectuals». Clarissa was educated partly at the Sorbonne in Paris, which was unheard of for any girl in those days. Born on June 28, 1920, she was 19 years old when World War II broke out. She was engaged to Burgess during the war. Peregrine said the courtship «lasted three months and then in typical brilliant fashion, she appeared again in the house, and announced that it was all over.» No reason is given! «
Another family secret is that Clarissa's family was Roman Catholic. Sir Winston Churchill's unknown brother, John Strange Spencer Churchill, married Clarissa's mother on August 7, 1908, at the Catholic Church in Oxford. Lady Gwendelyn Mary Bertie was a devout Catholic, daughter of Gwendelyn Mary née Dormer and Montagu Arthur Bertie, 7th Earl of Abingdon. According to Clarissa, «Earlier, Winston had romantic designs on my mother Gwendelyn. Perthes would not have accepted Winston as his daughter-in-law. They saw Jack as the mastermind in the family, and Winston viewed him as some kind of renegade figure.»
On Mrs. Gwendelyn's wedding day, Winston had to be content with being the best man at the wedding. However, by that time he had fallen in love with Clementine Hosier and they were married the following month, September 1908, at St Margaret's Church, Westminster.
Clarissa also remembered that it was dangerous to have Winston in their house, and that her mother did not want him there. As Treasury Secretary in the Stanley Baldwin government, he decided to restore the gold standard at the pre-World War I parity of $4.86 to the pound sterling, which he announced in his Budget Statement, April 1925. The following year, TUC called a 10-day general strike. «Standing on the edge of our window, looking at the crowd of people who had gathered, they called out to Winston, because they thought he lived with us,» 5-year-old Clarissa recalls. Clarissa «was frightened, when she saw a woman with a red sock on her head, who looked like a character from the French Revolution, shaking her fist. My nanny took me away from the window.»
As for Clarissa's future; She was ambitious – so Peregrine's wife Yvonne Spencer Churchill told me. As a young woman, she put on her headdress for the next prime minister, Anthony Eden, 1st Earl of Avon (1897-1977). His oldest was twenty-three years old, and he was Prime Minister of the United Kingdom from 1955 to 1957. The chaos he caused over the Suez Crisis in 1956 led to his downfall. Clarissa put a brave face on matters for me, referring to the time, "Anthony wasn't doing well — he had surgery. A problem with his kidneys."
Clarissa was aware that her husband was much older than her. In a recent TV excerpt from an interview by Anthony Eden, she was in the studio with him and was seen darkening his white mustache with an eyeliner to make him look younger, before it went live.
I've kept in touch with Clarissa over the years, sending her a card every birthday. She told me that her mother, Gwendelyn, did not like the Churchill family and that she was a «politician». By the time they all first met, Winston Churchill and his fiancée Clementine Hosier were as liberal as Clarissa. Whereas, when Winston defected again to the Conservative Party and the others went with him, Gwendelyn remained a «life-long liberal». She was a close friend of the Asquith family, and often played cards with them throughout World War I, when her husband, Jack, was serving at Gallipoli and on the Western Front.
Clarissa was fiercely conscientious but very fun with a great sense of humor. She told me that she was «a bit solid» in the sense that she lacked money, but that I had noticed many beautiful oil paintings adorning the walls of her apartment. When her sister-in-law, Yvonne Spencer Churchill, the widow of her brother Peregrine, died in December 2010, the 11th Duke of Marlborough kindly escorted all of us who attended her memorial service at St Martin's Church, Bladon, in January 2011, to Blenheim Palace for a sumptuous lunch. Clarissa, then 90, was of such a good physique that she had already passed all of us, as she climbed the long stairs in the mansion, although she used a walking stick.
Clarissa, with blonde hair and blue eyes, with a perfect figure and the right brain, was considered a brilliant and cultured beauty of her day. Her departure marks the end of the Churchill era in that era.
It may be said that her motto in life was: «Eat, drink and be happy, for we die tomorrow.»
Clarissa, Countess of Avon – June 28, 1920 – November 15, 2021
Celia Lee is the author of the book Churchill: a family photo (Bloom Books, 2021)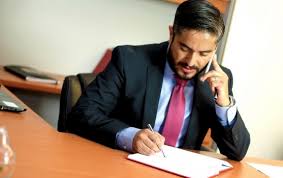 «Lector profesional. Jugador galardonado. Aficionado a los zombis. Adicto a las redes sociales. Experto en tocino. Erudito en Internet»