World number four Stefanos Tsitsipas said on Thursday that Novak Djokovic threatened the Australian Open and made other tennis players «look fools» after they traveled to Australia without a vaccination.
The Serbian world number one, number one and defending champion, is looking to secure his 10th Australian Open title at Melbourne Park – which begins next Monday – and an unprecedented Grand Slam crown.
But the fate of the vaccine skeptic remains uncertain as the Australian government contemplates whether to revoke his visa and expel him from the country for breaching Covid protocols.
«He was certainly playing by his own rules,» Tsitsipas said in an interview with Indian broadcaster WION.
«It takes a lot of guts to do that and (it) jeopardize the Grand Slam tournament… I don't think many players will do that.»
Almost everyone in Melbourne has been vaccinated, said Tsitsipas, who lost to Djokovic in the French Open final last year.
Others, he said, «chose to go their own way, making the majority look like they're all fools.»
Djokovic flew to Melbourne Airport on January 5 carrying a vaccine exemption due to an alleged positive PCR test result on December 16.
Border guards refused to excuse him, saying the recent injury was not warranted enough, tore up his visa and put him in a detention center.
But Djokovic's senior legal team overturned the visa decision in court on Monday over a procedural issue related to his meeting at the airport.
Australian Prime Minister Scott Morrison said Thursday that no decision had been made on whether to revoke Djokovic's visa for a second time.
However, Djokovic was included in the first round draw of the Australian Open on the same day.
Even if he is allowed to stay, there are questions about his preparations and fitness for the grueling two-week tournament after he was forced to spend four nights in a detention facility.
Originally Posted at 17.36
source: The42 Rugby Weekly/ SoundCloud
Bernard Jackman, Murray Kinsella and Javan Casey review Monster Ulster, discuss some interesting Irish moves, and assess the possibility of a salary cap at URC
!function(f,b,e,v,n,t,s) {if(f.fbq)return;n=f.fbq=function(){n.callMethod? n.callMethod.apply(n,arguments):n.queue.push(arguments)}; if(!f._fbq)f._fbq=n;n.push=n;n.loaded=!0;n.version='2.0'; n.queue=[];t=b.createElement(e);t.async=!0; t.src=v;s=b.getElementsByTagName(e)[0]; s.parentNode.insertBefore(t,s)}(window, document,'script', 'https://connect.facebook.net/en_US/fbevents.js');
(function () {
function consentYes() { fbq('consent', 'grant'); }
function consentNo() { fbq('consent', 'revoke'); }
function boot() {
var consent = CookieConsentRepository.fetch(); if (consent.targeting) { consentYes(); } else { consentNo(); }
fbq('init', '417668522941443'); fbq('track', 'PageView');
CookieConsentListener.onTargetingConsentChange(function(hasTargetingConsent) { if (hasTargetingConsent) { consentYes(); return; } consentNo(); }); }
boot();
})();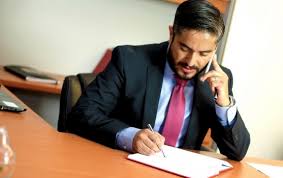 «Lector profesional. Jugador galardonado. Aficionado a los zombis. Adicto a las redes sociales. Experto en tocino. Erudito en Internet»