The Ethiopian government has expelled four of the six Irish diplomats working at the embassy in Addis Ababa over the positions that Ireland has expressed internationally regarding the ongoing conflict and humanitarian crisis in Ethiopia.
Authorities have told the embassy that four staff members must leave within one week, with only the ambassador and another diplomat allowed to stay, according to the Ministry of Foreign Affairs.
The Ethiopian authorities indicated that the decision to reduce the size of the embassy was due to «the positions expressed by Ireland internationally, including in the United Nations Security Council, regarding the ongoing conflict and humanitarian crisis in Ethiopia.»
The civil war in the country of more than 110 million people has left thousands dead, millions displaced and starved, and with the Tigray People's Liberation Front approaching the capital, Addis Ababa, the conflict could intensify further.
Human rights groups allege war crimes have been committed on all parties to the conflict.
Foreign Minister Simon Coveney said he «deeply regrets» the decision of the Ethiopian government, adding that Ireland has had a diplomatic presence there since 1994.
He also recommended against all travel to Ethiopia and said any Irish citizen should «immediately leave the country by commercial routes».
"In the context of the deteriorating security situation in Ethiopia, the embassy's focus will be on providing consular services, although reducing the number of diplomatic staff by two thirds will inevitably affect our ability to fully provide such services.
"I hope that the decision of the Government of Ethiopia is temporary, so that the staff of our embassy can return to perform their important duties in the country as soon as possible.
We will maintain our solidarity with the people of Ethiopia as the humanitarian crisis deepens. "In the coming weeks, Irish Aid will disburse €16 million to humanitarian partners operating in Ethiopia, including the UN Office for the Coordination of Humanitarian Affairs, UNICEF, UNFPA and the International Rescue Committee," Minister Coveney said.
Minister Coveney said Ireland's participation at the international level on Ethiopia, including in the Security Council, «was consistent with positions and statements made by the EU, including EU High Representative/Vice President Josep Borrell».
«That Ethiopia has been the largest recipient of Irish aid money in the past five years is a testament to Ireland's deep commitment to the country.
Our embassy in Addis Ababa remains open, with the team continuing to carry out its responsibilities, including in relation to our accredited international organizations, including the African Union and the Intergovernmental Authority on Development. Ireland fully supports the role of the African Union in seeking a peaceful solution to the conflict, including through the work of its Special Envoy, former Nigerian President Olusegun Obasanjo.
"We are committed to Ethiopia's sovereignty and territorial integrity," Mr. Coveney said.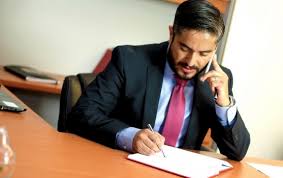 «Lector profesional. Jugador galardonado. Aficionado a los zombis. Adicto a las redes sociales. Experto en tocino. Erudito en Internet»