A funeral was held in Derry for a 35-year-old mother of four who died of COVID-19 barely a week after giving birth to a baby girl.
Samantha Willis' daughter Eviegrace was baptized at her mother's funeral at St Columb's Church on Monday.
Ms Willis, who had three other children, contracted Covid-19 and died in hospital on Friday.
She was not vaccinated against Covid-19, and after her death, her husband, Josh Willis, pleaded on social media to anyone who had not yet done so for a jab "so that you or your family wouldn't have to go through what I had to."
"As I write this as I lay next to her, she is 35 years old, unprotected and in a coffin. We let that sink in!" he wrote.
Father Joe Clifford told the mourners that they had gathered "in sorrow, grief and shock" and spoke of "a deep sorrow that has wounded your hearts, has broken you."
He said Mrs. Willis had been married in the same church for two and a half years and it was "difficult to understand" what had happened. "Samantha gave birth to a new life just days ago, it just doesn't make sense," he said.
Eviegrace's baptism at her mother's funeral was about "the recognition of death and new life at the same time." Sadness and joy, he said, are "intertwined," "but they have never met like this."
Mr. Willis praised his wife on social media, describing her as a "wonderful, loving and caring person" who has been "our superhero for the past few weeks. She is now our guardian angel."
strong fight
He said he had lost "the love of my life, Samantha," who "has fought a tough battle over the past 16 days but in the end it wasn't enough."
"While in the hospital, she also had to make our newest addition to the family, who she never properly met or held in her arms.
"I will make sure that Eviegrace will know all about the mother you will never meet," he said.
On Monday, Northern Ireland's Department of Health reported nine more deaths from Covid-19, and 1,320 people tested positive for the virus in the north.
According to department figures, 51 people with Covid-19 have died in the past seven days, compared to 30 in the previous week.
352 people with Covid-19 are receiving treatment in hospital in the north, of whom 43 are in intensive care.
The Fermanagh and Umag region has the highest infection rate in the UK, with an average of 1,046 cases per 100,000 people over the past seven days, compared to the Northern Ireland average of 631.
North Korea's health minister, Robin Swan, told the BBC he did not believe the case numbers were "at that point yet" where stricter Covid-19 restrictions would need to be reinstated.
"The CEO is meeting again in the first week of September regarding what remains and what we will be looking at in terms of next steps, and that is where that decision will be made," he said.
Meanwhile, Mr. Swan said the vaccination program has been "reactivated" through the weekend initiative to encourage more people to come forward for vaccinations.
More than 12,000 people received their first dose of the Covid-19 vaccine as part of the "Big Jab Weekend" on August 21 and 22.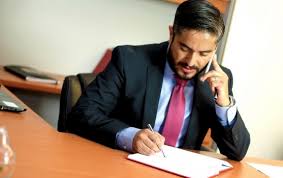 "Lector profesional. Jugador galardonado. Aficionado a los zombis. Adicto a las redes sociales. Experto en tocino. Erudito en Internet"