The candidate likely to be the next German chancellor, Olaf Schulz, told RTÉ News that he would support Ireland and the peace process in any contact he has with British Prime Minister Boris Johnson if he is elected.
"The EU is working with Ireland on all matters important to the country," said Mr. Schulz.
He added: "This has always been an activity that I have also supported with my fellow Member States and Finance Ministers.
"This will be the political strategy for Europe, and we will develop a good political strategy for Ireland, for the sake of peace."
Schulz of the SPD is one of two candidates running to replace Angela Merkel as German chancellor, along with Armin Laschet of the Christian Democratic Union.
With days before a general election on Sunday that will see Merkel step aside after 16 years in power, her conservative coalition of CDU and Christian Social Union is playing catch-up with the center-left Social Democrats in opinion polls. 2%.
NEW: Tell the candidate who is likely to be the next German chancellor Tweet embed That, if elected, he would support Ireland and the peace process in any contact with Boris Johnson. pic.twitter.com/MaHr8C2ANm

– Tony Connelly (@tconnellyRTE) September 24, 2021
Western allies are watching the vote closely, fearing an uncertain outcome that could hamper the participation of Europe's largest power on the international stage for weeks, if not months.
Foreign policy showed little during the narrow campaign, but in their recent joint television appearances, both main contenders called for a strong and sovereign Europe.
"We need more Europe, we need to speak with one voice," said Laschet, chief minister of North Rhine-Westphalia.
"So we can move even when the United States withdraws," he said, referring to America's chaotic exit from Afghanistan.
Mr Schulz said the EU needs to stay together to stay relevant on the global stage, and stressed the importance of cooperation with the US and NATO.
Annalena Barbock, the Green Party's candidate for chancellor, has called for the EU's common policy on China "so we don't play against each other," calling for a combination of "dialogue" and "toughness" with Beijing.
On domestic issues, the candidates repeated their usual talking points, likely to do little to sway hesitant voters and leave media commentators angry.
The latest opinion polls put Schulz's SPD ahead with 25%, followed by CDU-CSU at 23%, within the margin of error.
The Greens rank third with about 16% of support, giving them a realistic chance of becoming a junior coalition partner in the next government.
If the polls prove correct, Merkel's conservatives are headed for their worst result in Germany's postwar history, potentially tarnishing Merkel's own legacy.
Additional reporting: Agence France-Presse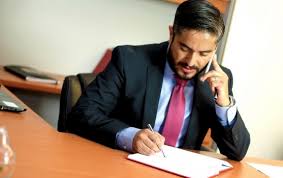 "Lector profesional. Jugador galardonado. Aficionado a los zombis. Adicto a las redes sociales. Experto en tocino. Erudito en Internet"