The 33 Irish citizens seeking to get out of Afghanistan are scattered across Kabul and other parts of the country.
They are not all waiting for flights at the capital's airport.
It is likely that an unknown proportion of these were Afghans who acquired Irish citizenship and subsequently returned to their home country in the period before the Taliban seized power.
A source familiar with operations on the ground said the US military is coordinating the flights from Kabul which will ultimately decide who leaves and when.
While contact with Irish nationals is maintained, specifically via embassy staff in Abu Dhabi, communications in the country are said to be sporadic and channels are often pursued through agencies such as the Red Crescent.
Earlier, Foreign Minister Simon Coveney confirmed that the number of Irish passport holders in Afghanistan awaiting repatriation had risen to 33: 25 adults and eight dependents.
Speaking at Newstalk Breakfast, he said the government is working closely with its EU and UK partners to secure places for them on military flights once Kabul airport is secured.
"People are not going to be left behind," Coveney said.
He said that the exit of 33 people, some of whom hold dual citizenship, may take a few days, because the situation at the airport is still chaotic.
Their ejection was in progress and Ireland was dependent on the United States for safe passage through Kabul airport.
Coveney said he was confident they would get out "as long as the airport is secured," but the situation has been volatile.
Tuesday's emergency meeting of the United Nations Security Council included a "very good discussion" with European countries that agreed to join together to ensure the exit of all EU citizens from Afghanistan.
He said some countries have better resources than Ireland so it makes sense to take advantage of them.
Ireland does not have a diplomatic or consular presence on the ground in Afghanistan.
The State Department said Wednesday that its embassy in Abu Dhabi is in direct and ongoing contact with those Irish nationals in Afghanistan "who are known to us – or, in a small number of cases, with organizations with which they are working."
"We continue to work closely with other EU member states and other partners, most of whom also have nationals in the country, regarding options for repatriation flights. The situation remains volatile."
A spokeswoman would not comment on the locations of Irish citizens, either within Kabul or anywhere else.
Meanwhile, Independent TD and former Army Ranger Cathal Berry have called on Ireland to deploy special forces at Kabul airport to coordinate the removal of Irish citizens.
Speaking on RTÉ Radio today, he said that up to 12 personnel of the Army Ranger's Wing could be dispatched without the need for a Dáil dissolution. "They could be there within 24 hours," he added.
Dr Berry said it is very important for all countries to facilitate the exit of their citizens, they need to be part of the solution, not part of the problem.
He noted that the Rangers could join British forces, as they had done in the past on other missions. At present there were members of the Ranger Wing in Mali, attached to German forces on a similar mission.
"Its job is to protect Irish citizens, at home and abroad."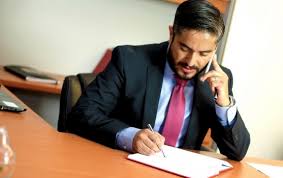 "Lector profesional. Jugador galardonado. Aficionado a los zombis. Adicto a las redes sociales. Experto en tocino. Erudito en Internet"