A group of 25 Irish nationals and their families were evacuated from Afghanistan last night.
15 citizens and 10 dependents traveled from Kabul to Doha late last night on a specially organized trip with the support of Qatar.
Speaking about the evacuation efforts, Foreign Secretary Simon Coveney said: "This is a huge relief and testament to the ability of our consular team in Dublin and the region who worked tirelessly through diplomatic channels to make it to last night's flight.
"We remain aware and are in touch with other nationals who still wish to leave Afghanistan and our work with key partners will continue to make this happen. Ireland is also committed to its international obligations to help vulnerable Afghan refugees and groups of people in that category continue to arrive or transit."
Under the microscope: 'We all ran to the bunker when there was shooting' – what next for Afghanistan?
Speaking at RTÉ Radio, continued; Our team of diplomats operating out of Abu Dhabi is working with Qatar and working with European Union officials working in Kabul to try to get Irish citizens and their families out of Afghanistan. We have 25 people – 15 Irish nationals and 10 dependents – on a trip to Doha.
"Getting 25 seats on a plane with less than 130 seats was a great job by our diplomats. Tonight is a success story. We have sent a team to Doha to meet with the citizens and their families for assessment."
Mr Coveney said the evacuees were in "reasonably good condition".
The minister confirmed that all but "about 20" Irish citizens and dependents are now outside Afghanistan. Coveney said it was "difficult to predict when" additional seats would be available on flights for the evacuation of the remaining Irish nationals and their dependents, as flights do not "enter and exit Kabul every day".
"This only happens every number of days or weeks, and we need to make sure that when the opportunity presents itself, our diplomats have negotiated seats on those planes. We are also working with many Afghan nationals residing in Ireland.
"The work of helping people out of Afghanistan continues," Minister Coveney said.
The Ministry of Foreign Affairs confirmed that a consular team in Doha has received 25 citizens and dependents, who will assess their needs before they travel to Ireland.
Previously, 63 citizens or dependents were safely evacuated from Afghanistan, with last night's mission bringing the total to 88.
It is the latest evacuation of Irish nationals from Afghanistan since September 19, when 11 people were successfully removed from the country.
Meanwhile, hundreds of Afghans flocked to the Passport Office in Kabul yesterday, after news came of it reopening this week to issue documents.
Taliban security men beat some protesters in an attempt to maintain order.
Taliban officials said service would resume from Saturday, after it had been suspended since seizing power and the fall of the previous government in August, stranding many who wish to flee the country.
"I came to get a passport, but as you can see here, there are a lot of problems, the system is not working," one of the applicants, Maher Rasouli, said outside the office.
He said the bleak economic outlook is driving people's desire to leave the country.
"There is no job and the economic situation is not very good, so I want to have a good future for my children," he added.
Additional reporting by agencies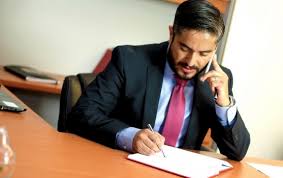 "Lector profesional. Jugador galardonado. Aficionado a los zombis. Adicto a las redes sociales. Experto en tocino. Erudito en Internet"