With much of Europe roasted by a heat wave, it looks like Ireland is gearing up to see at least another week of wet and windy weather.
Forecasters see no signs of a shift in conditions as the rest of the month looks gloomy – despite the continent seeing record temperatures.
However, there is hope that Ireland will get a little more dry weather than it has in recent weeks, although scorching temperatures are unlikely to accompany that.
In their long-range forecast, Met Eireann chiefs predict that the next seven days will be "unstable" with "drier conditions developing early next week."
The forecast says: "Generally stable conditions are indicated across many regions with a significant amount of dry weather likely, as high pressure prevails. The expected wind direction is in the north initially, returning to the south towards the end of the period, so it is likely to be Temperatures close to or slightly below average initially recovering to near or slightly above average by the end of the first week.
"Dryer than average conditions are indicated but this does not preclude the chance of showers. Current indications are for a somewhat cloudy week with a greater chance of sunshine at the end of the period."
Here's what the forecaster predicts for the next weeks…
Week Two (Monday, August 23 to Sunday, August 29)
"High pressure remains the dominant indicator during this period, however, the signal is weaker than during week 1. Conditions similar to week 1 are likely to be initially during week 2 but there is an increased chance of showers or longer bouts of rain toward the end of the month. August. Signs are that rainfall remains below normal in parts of the West and Northwest, but close to average in late August in other places. Temperatures are indicated to be slightly above average during this period."
Third week (Monday 30 August to Sunday 5 September)
"Confidence in the prevailing weather patterns becomes very low as we approach the beginning of September with no strong indication towards high or low pressure. This is a typical scenario given the time of year with peak hurricane season in the Atlantic leading to increased uncertainty in forecasts for Northwest Europe Signals of precipitation and temperature for this period are often muted or neutral with no strong signal in either direction."
Fourth week (Monday 06 September to Sunday 12 September)
"Confidence remains very low in the prevailing weather patterns for the fourth week for the reasons mentioned above in week 3. Once again, rainfall and temperature indicators for this period are neutral."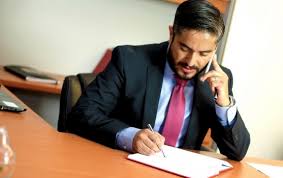 "Lector profesional. Jugador galardonado. Aficionado a los zombis. Adicto a las redes sociales. Experto en tocino. Erudito en Internet"