The French government spokesman said, on Sunday, that French President Emmanuel Macron will hold a phone call with US President Joe Biden in the next few days, amid a diplomatic crisis caused by Australia's cancellation of a submarine contract with Paris.
France said on Friday it had recalled its ambassadors from Washington and Canberra over a tripartite security agreement that also included Britain that sank an order worth billions of dollars for French submarines.
"President Biden has asked to speak to the president of the republic and there will be a phone conversation in the next few days between President Macron and President Biden," Gabriel Attal told BFM TV news channel.
Atal said France would seek "clarification" on the cancellation of the submarine order.
The cancellation of the contract, concluded in 2016, caused outrage in Paris, which claims that its allies did not consult it. But the Australian government says it has made its concerns clear for months.
Atal added that after the initial "shock" of the cancellation, discussions should take place on the terms of the contract, in particular the compensation of the French side.
Australia's prime minister said on Sunday that he understood France's disappointment about scrapping the deal, but that Australia needed to protect its interests.
"Of course it is a matter of great disappointment for the French government, so I understand their disappointment. But at the same time, Australia like any sovereign country must always make decisions that are in the interest of our sovereign national defence," Morrison said at a press briefing.
Defense Minister Peter Dutton said Australia had been "candid, open and honest" with France about its concerns about the deal, as the new agreement with the United States and Britain continued to fuel a multinational diplomatic crisis.
Australia has abandoned a 2016 agreement with France's Naval Group to build a fleet of conventional submarines, and on Thursday announced a plan to build at least eight nuclear-powered submarines using US and British technology in a three-way security partnership.
The deal has put Washington in an unprecedented diplomatic crisis with France that analysts say could damage the US alliance with France and Europe, casting doubt on the united front the Biden administration is seeking to forge against the growing power of China.
Paris called the cancellation a stab in the back, with Foreign Minister Jean-Yves Le Drian saying relations with the United States and Australia were in a "crisis".
But Defense Minister Peter Dutton said on Sunday that Australia had raised concerns with France about the order – which amounted to more than 34 billion euros in 2016 and is believed to cost much more today – for a few years.
"Suggestions that the Australian government has not communicated these concerns challenge, frankly, what is on the public record and certainly what they have said publicly over a long period of time," Dutton told Sky News.
Mr Morrison said on Friday he expressed "very significant concerns" about the deal to Macron in June and made clear that Australia "will need to make a decision in our national interest".
Finance Minister Simon Birmingham said Australia had informed France of the agreement but acknowledged on Sunday that the negotiations were confidential due to "enormous sensitivities". Dutton and Birmingham declined to disclose the costs of the new agreement, although Dutton said it "would not be a cheap project".
Malaysia said on Saturday that Canberra's decision to build atomic-powered submarines could lead to a regional nuclear arms race, echoing concerns already raised by Beijing.
"This will provoke other forces to act more aggressively in the region, especially in the South China Sea," the Malaysian prime minister's office said, without mentioning China.
Beijing's foreign policy in the region is becoming increasingly assertive, particularly its maritime claims in the resource-rich South China Sea, some of which conflict with Malaysia's claims.
"This was a huge mistake, and a very poor handling of the partnership – because it was not a contract, it was a partnership that was supposed to be based on trust, mutual understanding and honesty," France's ambassador Jean-Pierre Thibault told reporters in Canberra before returning to Paris. – Reuters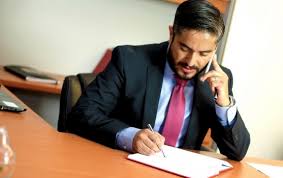 "Lector profesional. Jugador galardonado. Aficionado a los zombis. Adicto a las redes sociales. Experto en tocino. Erudito en Internet"