Sinn Fein party leader Mary Lou MacDonald defended changes to party staff in Derry during a visit to the city on Thursday, saying the party "needs a radical change" in Foyle's constituency.
On Tuesday, two Die Sinn Fein Society members — veteran Republican and former IRA prisoner Martina Anderson and fellow MLA Karen Mullen — who have already announced they will not run for the next storm election in May, said they would step down in the coming weeks.
Ms. MacDonald was in Derry for a number of meetings before nominations opened on Thursday evening to select candidates to represent Foyle in Northern Ireland Association.
She admitted that the process was "difficult" but added that she "has no doubt whatsoever that we will make very significant progress next time".
While the party has "work to be done" in Foyle's constituency, she said she believes it will retain two Assembly seats in next year's election.
Ms. Anderson and Mullen will step down before the new session of the Assembly begins on September 13.
Their previous announcement that they would not defend their seats in the upcoming elections, scheduled for May, came after an internal partisan review of the constituency's poor electoral performance.
In 2019, Sinn Féin lost the Westminster seat to the SDLP, and earlier that year lost five seats and its position as the largest party in Derry City and Straban County Council.
"The review was necessary, we all understood that the change was necessary, and I think everyone recognized that," Ms MacDonald said.
"Review and change is a challenge, that is the nature of life and it is the nature of politics, but I am absolutely sure and confident that we are coming out of this stronger and that we are coming out of this in a united way and facing all the challenges facing the people of Derry and Voile and I hope with new energy and new commitment."
Speaking to the media on the walls of Derry, MacDonald dismissed a suggestion that Ms. Anderson and Ms. Mullane – who were not present at the press conference – had ignored her visit, and said Anderson had made her a cup of coffee earlier.
"Martina and Karen and I are friends, we're active together and we work for a common cause, and it's been a tough time, yeah, that's clearly the case, but can we get through that, do we get then? Yes we have," she said.
When asked about DUP leader Jeffrey Donaldson's comments that "Sinn Féin talks about equality and respect and does the opposite" and "things need to change and soon", Ms MacDonald said that "on many issues of equality, Sinn Féin has been shown to be on the right side of the argument." And I think Jeffrey might consider that."
Meanwhile, Mr Donaldson will hold discussions with Taoiseach in Dublin on Friday in his first meeting with Michel Martin as leader of the DUP.
Speaking up front about the visit, Mr Donaldson said it was "part of a series of engagements as I challenged key stakeholders about the profound damage to progress in Northern Ireland by [Northern Ireland] protocol.
He said he intended to ask Mr. Martin "to recognize the flaws of the protocol and join us in arguing in the corridors of power for change".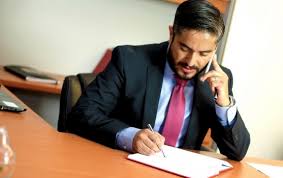 "Lector profesional. Jugador galardonado. Aficionado a los zombis. Adicto a las redes sociales. Experto en tocino. Erudito en Internet"