Novak Djokovic could face a fine or even prison in Serbia after admitting he broke his isolation while contracting Covid last month, lawyers said, with the Serbian prime minister warning his behavior appeared to be a «clear violation» of the rules.
The 34-year-old tennis player will be chasing a record-breaking Grand Slam victory at the Australian Open on Monday, but he could be deported by a government that was not satisfied with his medical exemption from vaccination.
Djokovic admitted on Wednesday that he knew he had tested positive when he attended a newspaper interview and photoshoot in the Serbian capital on December 18, saying in a statement on social media that he had made a «miscalculation».
The player also blamed «human error» by his support team for a mistake in his immigration papers, saying they had failed to declare he had traveled outside Serbia – to Spain – in the two-week period before entering Australia.
Lawyers in Serbia told local reporters that violating the country's strict segregation rules is a crime under Article 248 of the Criminal Code, and is subject to a fine or prison sentence of up to three years – although community service was more likely.
Djokovic was released from an immigration detention hotel in Melbourne on Monday after a judge ruled his treatment was unreasonable. The unvaccinated star is counting on a previous infection with the Corona virus to obtain an exemption that allows him to play.
In an affidavit to the court, Djokovic said he was «tested and diagnosed» as having contracted Covid on December 16. However, in his statement on Wednesday, he said, his positive status was not notified until the following day.
He said he only knew he had tested positive after a tennis event he attended in Belgrade on December 17 to present the prizes to children, but he admitted to going to his tennis center on December 18 for an interview and taking pictures for L'Equipe.
Lawyers in Serbia said that as a major public figure, a national hero in his homeland, Djokovic risked exemplary punishment, but if found guilty, he should in principle be able to negotiate a community service order.
In the early stages of the pandemic, many Serbs who tested positive for Covid were sentenced to up to three years in prison for not being isolated for 14 days, although recent convictions entailed fines of around 150,000 dinars (1,276 euros).
Serbian Prime Minister Anna Brnabic said Djokovic should explain what she called the gray area. «If you are sure of that, you should sack the BBC,» Brnabich told the BBC, adding that if a player broke the rules, he would have to consult the «competent authorities».
Brnabic said she did not know for sure «when he actually got the results». She said while disapproving of his stance on vaccination, Djokovic was «one of Serbia's great champions» and was hoping he could play in the tournament.
The Serbian authorities and media have remained largely supportive of the player despite the recent revelations. Earlier this week, Brnabic told a pro-government newspaper she would «sleep with my cellphone» in case she gets a call regarding the case.
«It was really important for me to express my concern about this issue. I offered the service of the Serbian government if there was anything we could do. We agreed to keep in touch with the Australian representatives,» she said.
Serbian pro-government newspapers have so far not primarily investigated Djokovic's movements in Serbia while he contracted Covid, or question the apparent anomalies in his test certificate. Of the 18 different articles about the story on the website of the tabloid Informer on Wednesday, no one questioned the player's version of events.
In an opinion piece in the same newspaper, Belgrade Deputy Mayor Goran Fisic attacked Australian Immigration Minister Alex Hawke, who is still considering exercising his personal powers to revoke the player's visa again.
«Nobody has heard of a particular immigration minister in Australia, Alex Hawke – but the whole world has heard of Novak Djokovic,» Fisic wrote. "Well, the world has finally figured out who Mr. Hook is."
Hook was «unknown if he hadn't held his countrymen under house arrest for nearly two years, treating them like convicts,» Fisic continued. «The Serbian opposition calls us, the ruling party, the dictators – but believe me, neither the president nor any of us will overturn a court decision.» – guardian
Milivoje Pantović is a producer at N1 TV in Belgrade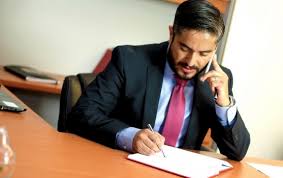 «Lector profesional. Jugador galardonado. Aficionado a los zombis. Adicto a las redes sociales. Experto en tocino. Erudito en Internet»