28 min ago
Jeffrey Donaldson also said that DUP ministers will remain in post in advance of the forthcoming election.
"We will work to ensure, where possible, legislation is able to continue through the Assembly prior to any dissolution date set by the Secretary of State."
37 min ago
Meanwhile, Edwin Poots has juts sent this tweet to a BBC Radio Ulster presenter – clearly his attention is elsewhere.
Your tweet is factually incorrect and you were made aware of that during your programme.
Departmental Solicitors Office commissioned Senior Counsel advice.

— Edwin Poots MLA (@edwinpootsmla) February 3, 2022
41 min ago
Taoiseach Micheál Martin said he is "deeply concerned" about the resignation of Paul Givan, saying it is "a very damaging move".
"It is absolutely vital for peace and prosperity in Northern Ireland that the Executive is delivering for the people of Northern Ireland, particularly now as we emerge from the Covid pandemic," his spokesman said.
The Protocol is part of an international treaty agreed and ratified by the UK and EU, to protect the Good Friday Agreement in all its dimensions.
The UK has an obligation under international law, and under its own domestic law, to ensure it meets obligations under the Protocol.
"I would urge the DUP to return to full engagement with all the institutions of the Good Friday Agreement and avoid any action that could damage peace and stability in Northern Ireland."
48 min ago
Paul Givan has tweeted his letter of resignation, submitted to the speaker of the devolved parliament at Stormont, Alex Masky.
The privilege of my life time to serve the people of Northern Ireland. Thank you. pic.twitter.com/2NrXMrKDAq

— Paul Givan (@paulgivan) February 3, 2022
49 min ago
Jeffrey Donaldson said the DUP has "had enough" of Sinn Féin "preaching equality, yet the Sinn Féin culture minister won't provide funding to mark Her Majesty the Queen's forthcoming Platinum Jubilee".
He said the Sinn Féin Finance Minister had blocked a rose bush being planted in the grounds of Stormont to mark 100 years of Northern Ireland's centenary.
51 min ago
The UK Government's Secretary for Northern Ireland Brandon Lewis has issued a statement.
Lewis says that Givan's decision is "extremely disappointing", and has urged them to "reinstate their First Minister immediately" to ensure the delivery of services for the people of Northern Ireland.
Despite Lewis saying last night that the British Government would not intervene after Poots ordered all agri-checks on goods coming into Northern Ireland from Britain, Lewis is saying now that the UK Government is "fully committed to fixing the problems", and "will continue intensive talks with the EU in order to resolve these."
My statement on the resignation of Northern Ireland's First Minister 👇https://t.co/01pzPb5SCW pic.twitter.com/LR497nMOeA

— Brandon Lewis (@BrandonLewis) February 3, 2022
55 min ago
Donaldson mentions the difficulty DUP members have had in helping constituents work under the new Brexit trading arrangements.
He claims that the Protocol «is costing Northern Ireland £535 million pounds, or £2.5 million pounds a day».
"It really does beg the question why other political parties sit on their bands… this is economic madness."
58 min ago
DUP leader Jeffrey Donaldson criticizes the British Government for not protecting Northern Ireland's place in the United Kingdom, as it pledged to do in the 'New Decade, New Approach' deal that reestablished the Stormont institutions after three years of negotiations.
You can watch his statement here.
4:51PM
Givan's resignation as First Minister of Northern Ireland takes effect from midnight tonight.
Letter from Paul Givan to NI Assembly speaker… pic.twitter.com/xmY9Jze8I8

— Amanda.ie😷 (@AmandaFBelfast) February 3, 2022
4:49PM
Questions remain now around the future of the Northern Ireland Executive – which has been running since 1998, but collapsed for three years after the resignation of Martin McGuinness in January 2017 over the cash-for-ash scandal.
Paul Givan told a press conference today: "Our institutions are being tested once again.
"And the delicate balance created by the Belfast and St Andrew's agreements has been impacted by the agreement made by the United Kingdom Government and the European Union which created the Northern Ireland Protocol.
"The consent principle is a cornerstone of the Belfast Agreement and it is my earnest desire that all sections of the community will soon be able to give consent to the restoration of a fully functioning executive, through a resolution to the issues that have regrettably brought us to this point."
It's worth noting that the DUP was the only party not to sign the Good Friday (Belfast) Agreement in 1998, and tried to protest against it in the aftermath of its signing.
4:46PM
Givan has been in office for 8 months, after being nominated for the role by Edwin Poots when he was leader of the DUP.
Boots was following over deposed as DUP leader an internal party revolt a deal he struck with Sinn Féin and the British government, which ended a stalemate over Irish language legislation.
The revolt saw DUP assembly members voting against Poots's nomination of Givan for first minister by 24 votes to four.
4:42PM
Here's one Government TD's reaction:
As threatened, as expected & utterly as pointless as can be.

This helps no one, backless. https://t.co/mdqz3m08K0

— Neale Richmond (@nealerichmond) February 3, 2022
4:40PM
Northern Ireland First Minister Paul Givan told reporters:
Today marks the end of what has been the privilege of my lifetime – to serve as the First Minister of Northern Ireland.
When I first entered the Assembly 12 years ago, I never expected to have the opportunity to lead the government and serve the people of Northern Ireland as First Minister.
Holding this office is one that comes with a heavy responsibility and I have often felt the weight of this burden, to do what is right for all out people.
4:39PM
Givan made the announcement at a press conference this afternoon, saying the moment marked the end of what had been «the privilege of my lifetime».
Givan thanked his family and the DUP for giving him the opportunity to serve as First Minister.
4:34PM
BREAKING: Paul Givan is resigning as First Minister of Northern Ireland.
4:32PM
Sinn Féin leader Mary Lou McDonald said at Stormont: "I want to be clear, we cannot stagger on in the months ahead without a functioning executive. Sinn Féin will not facilitate this.
So in the absence of a functioning Executive, an early election must be called and the people must have their say.
This is one of those defining moments. We can do so much better than this chaotic theater. Powersharing can work, but it can only work if parties involved are committed to it.
4:31PM
First sign of movement is from Sinn Féin, who are calling for an election earlier than 5 May.
Sinn Fein leader @MaryLouMcDonald calls for an early Stormont Assembly election, which is currently due to take place on May 5th @rtenews pic.twitter.com/9sbPhoM2N2

— Vincent Kearney (@vincekearney) February 3, 2022
It's worth noting that the DUP are performing poorly in the polls, and the next election could see the first non-unionist First Minister of Northern Ireland.
4:28PM
After a day of reports and rumors that Givan is due to resign this afternoon, Northern Ireland politicians have been having their say:
SDLP MP Claire Hanna said threats by Givan to resign and for trade checks to be scrapped are "reckless stunts" by the DUP, ministers heard.
"The DUP are executing a series of reckless stunts today to try and regain some political momentum and distract from the terrible mess they have made. Removing officials and collapsing the executive solves nothing."
DUP MP Sammy Wilson said that the Good Friday Agreement "rests upon the principle of consent", with controversial issues having to be dealt with "on a cross-party basis".
Alliance MP Stephen Farry called for "long-term, sustainable and legal, pragmatic solutions" to check goods entering Northern Ireland from the UK mainland.
"The Protocol exists due to the choices made by this Government around the nature of Brexit and in order to protect the very particular circumstances in Northern Ireland. I want to make very clear – it is already the policy of the devolved executive from May 2020 that the checks be implemented."
4:25PM
Before the announcement this evening, it's worth noting that Paul Givan became First Minister in unusual circumstances:
Givan was installed last June following the ousting of Arlene Foster.
He was nominated for the position by the then-DUP leader Edwin Poots, who broke precedent in deciding to not take the first minister job himself, electing to stay on as agriculture minister.
The party had wanted to split the role of DUP leader and First Minister of Northern Ireland, after claiming that Foster had not stayed loyal to the party's wishes before she was hastily ousted.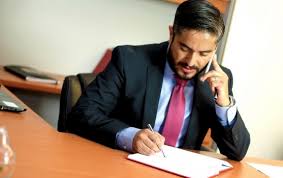 «Lector profesional. Jugador galardonado. Aficionado a los zombis. Adicto a las redes sociales. Experto en tocino. Erudito en Internet»