Kate Middleton and Prince William's eldest son, Prince George, will one day be king – and he's now beginning to understand exactly what that means.
Prince George's entire life was planned ahead of him before he was even born.
The eldest son of the Duke and Duchess of Cambridge is third in line to the throne and will one day become our King.
Despite his unusual future, his proud parents are determined to give him a «normal» upbringing as possible, allowing him to enjoy his childhood with his siblings Princess Charlotte and Prince Louis.
But royal endeavor Duncan Larcombe claims that George is beginning to understand his role and what his adult life has in store for him – and mum Kate has a solid plan for how to help him cope and prepare him.
Tell OK! magazine : «George is just beginning to understand his fate, but Kate planned the trip.»
(

picture:

Palestinian Authority)
While Kate doesn't want to put any pressure on George, she does make sure he knows the difference between public and private time early on – and Use the euro to teach him a vital lesson.
Kate and Wills took George to cheer on the Three Lions at Wembley, when England faced Italy in last year's competition.
Duncan said: "It really surprised me after seeing George in his first adult suit with his parents at the Euro final in July.
«People were wondering why they wouldn't let him wear the England shirt like a normal eight-year-old.»
William was obviously keen on the idea, but it was Kate, the former public, who said no. She was showing George that 'work' required a different approach… he had to learn to wear the royal armour.
(

picture:

FA via Getty Images)
'It's not to hide his personality or his feelings though – so George was encouraged to jump in and celebrate the England record, roar and wave and hug his mum and dad like any normal boy would. And even if I shed a tear when it all ended with a heartbreak.'
Experts have previously claimed that the couple will do so Try to save George's future from him for as long as possible.
As children, Wells and his brother Harry were well aware of their future and Wells' younger brother used him for arguments.
According to former protection officer Ken Wharf Harry once said to his brother, «You're going to be king someday, I won't. So I can do whatever I want!»
Speaking of his son, William previously said: "There will be a time and place to raise George and understand how he fits into the world.
«We are very normal.»
Katherine Meyer, author of Charles: A King's Heart, told E! The news: «With George they're trying to delay that moment of realization and give him a normal life before they put pressure on him.
«But it will be, however, part of his upbringing in terms of what he sees his parents and grandparents doing and perhaps very soon a beginning to understand that he is in public life and what that means.»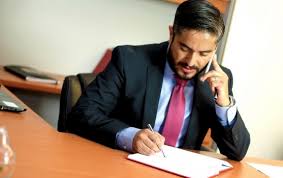 «Lector profesional. Jugador galardonado. Aficionado a los zombis. Adicto a las redes sociales. Experto en tocino. Erudito en Internet»