A senior official said the Taliban suspended the bodies of four kidnappers with cranes after they were killed during an exchange of fire in the western Afghan city of Herat.
Maulvi Sher Ahmad Muhajir, Herat's deputy governor, said the bodies of the men were displayed in various public places on the same day of the killings to give a "lesson" that kidnapping would not be tolerated.
Harsh images posted on social media showed bloody bodies on the back of a pickup truck as a crane lifted a man.
A crowd of people watched as Taliban gunmen gathered around the car.
Another video showed a man suspended from a crane at a main roundabout in Herat with a sign on his chest saying: "The kidnappers will be punished in this way."
The parade in several city squares is the biggest public punishment since the Taliban came to power last month.
It is a sign that Islamist militants will take frightening measures similar to their previous rule from 1996 to 2001.
Mohajer said that the security forces informed a businessman and his son of their kidnapping in the city this morning.
He said police blocked roads outside the city and the Taliban stopped the men at a checkpoint, where "a shootout took place".
"As a result of the fighting for a few minutes, one of our Mujahideen was wounded and all four kidnappers were killed," Muhajir said in a recorded statement sent to AFP.
"We are the Islamic Emirate. No one should harm our nation. No one should be kidnapped," he said in the video.
The two victims were released unharmed.
Muhajir added that before the incident there were other kidnappings in the city, and the Taliban rescued a boy.
He said that one of the kidnappers was killed and three others were arrested, although in another case "the Taliban failed and the kidnappers were able to make money".
"We are very saddened that while we are in Herat, our people are being kidnapped," said Mr. Muhajir.
And to be a lesson to other kidnappers not to kidnap or harass anyone, we hung them in the city squares and made it clear to everyone that whoever steals, kidnaps, or performs any act against our people will be punished."
In an interview with the Associated Press published this week, Mullah Noureddin al-Turabi, a senior Taliban figure, said the group would restore punishments such as amputations and executions to deter criminals.
The United States, which condemned Mr. Turabi's comments about the sanctions, said any possible recognition of the Taliban-led government in Kabul would depend on respect for human rights.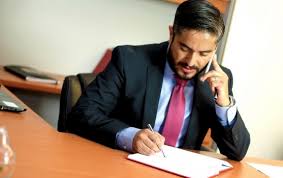 "Lector profesional. Jugador galardonado. Aficionado a los zombis. Adicto a las redes sociales. Experto en tocino. Erudito en Internet"