This stunning image shows some 640 panicked Afghan refugees crammed inside a US Air Force military cargo plane, as it leaves Kabul on Sunday.
Defense One, the US military and security website, shows Afghan citizens wandering onto the floor of a US Air Force C-17 Globemaster 111, suspended from cargo belts used as temporary seat belts.
According to the site, the flight from the Afghan capital to Qatar was carrying one of the largest number of passengers on a military aircraft used by the US Defense Forces or its allies in nearly 30 years.
Flight tracking software shows the plane belongs to the 436th Air Wing, which is based at Dover Air Force Base in Delaware, according to Defense One.
"The C-17, using the call sign Reach 871, did not intend to carry such a large load, but to the dismay of the Afghans who were allowed to evacuate they dragged themselves onto the C-17 semi-open ramp, a video posted late Sunday. The site reported.
"Instead of trying to force these refugees off the plane, the crew made the decision to leave," a defense official told Defense One. "About 640 Afghan civilians disembarked when it reached its destination," a defense official said.
"The flight was one of several that were able to take off with hundreds of people on board, some of which may have had a payload greater than 640," a military official told the website.
The successful evacuation was preceded by harrowing scenes at Kabul airport on Monday, where crowds of desperate Afghans fleeing Taliban control of Afghanistan were filmed trying to board flights. Video footage purported to show Afghans dying after trying to cling to a plane has emerged.
Other footage shows people desperately trying to hold on to moving American planes.
There are unconfirmed reports that up to seven people were killed during the chaos at the airport while a US official confirmed to Reuters that US forces were "forced to shoot in the air to prevent Afghans from running to the tarmac to board military flights". .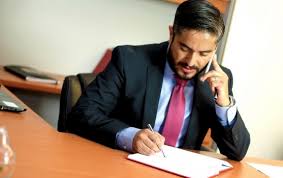 "Lector profesional. Jugador galardonado. Aficionado a los zombis. Adicto a las redes sociales. Experto en tocino. Erudito en Internet"