Portugal reopened its borders to tourists from the European Union and the United Kingdom just a month ago.
Last month, the European Parliament and member states reached an agreement in principle to submit a file Covid-19 certification to facilitate safe summer travel across the block.
Several countries have already started issuing digital EU travel certificates, which will be available in all member states on July 1.
Here is the position of several European countries currently in relation to the restrictions and the virus:
Portugal, one of Europe's top tourist destinations, reopened to travelers on May 17.
Upon arrival, all passengers over the age of 20 must present a negative PCR test and undergo health screening at airports.
Public health measures such as wearing face masks, social distancing and hand hygiene remain in effect in all public places in Portugal.
Event venues and restaurants must close at 10:30 PM.
In Lisbon, amid a spike in Covid-19 cases in recent days, other measures have been taken. Those who live in the city are now not allowed to leave between 3pm on Fridays and 6am on Mondays.
Before the outbreak in Lisbon, Portugal had one of the lowest rates of virus infection in the European Union.
1,233 new cases were confirmed in Portugal on Thursday, most of them in the capital.
Spain, along with other countries that rely heavily on the tourism industry such as Portugal, Italy and Greece, have worked aggressively towards introducing travel certificates to the European Union and have already started issuing them.
As such, the country has reopened to tourists who have been vaccinated at least 14 days before their trip, or who can provide a negative Covid-19 test result or prove they have beaten the virus in the past six months.
Covid-19 infections in Spain are now at their lowest level since August 2020, and about 3.5 million vaccines were administered in the country last week.
On Sunday, France will lift a Covid-19 curfew that has been in place since late last year.
Like Spain, France operates a strict mask-wearing policy, even for people outdoors.
This is set to be eased somewhat from early next week, although it will likely remain in place on public transport and in crowded areas where social distancing cannot be guaranteed.
The French government has announced that it will update its travel policies in line with the European Union's Covid digital certificate from June 22, meaning that people will be able to enter the province with proof of vaccination, a negative test result or evidence of recovery from the virus.
Cases of Covid-19 in France have fallen dramatically since mid-April, with 2,786 new cases reported on Thursday.
Belgium has already launched the Digital Covid passport.
The country has begun to roll back many restrictions since early June. Cafes and restaurants in Belgium now allow indoor dining for up to four customers per table.
493 new cases were confirmed in Belgium on Thursday, down from a high of 9,065 in late March.
Germany has been seeing a decrease in confirmed cases of Covid-19 recently.
On Thursday, for only the second time since last September, fewer than 1,000 cases were reported.
Nationally, the infection rate is just under 50 per 100,000 population per week.
About 51% of Germany's population has been given at least one vaccine, and the country now administers more than 800,000 vaccines per day.
Berlin, which has seen the majority of the country's confirmed cases in recent weeks, has lifted several long-standing restrictions on indoor and outdoor gatherings.
Germany has already started issuing digital Covid certificates ahead of the European Union's adoption of the scheme from July 1, with more than a million certificates submitted so far.
Restrictions in Italy have varied from region to region throughout the pandemic
Italian regions are categorized as either «white», «yellow», «orange» or «red», depending on the prevalence of Covid-19 in each.
There are no regions in the red or orange categories.
However, the regions of Basilicata, Calabria, Campania, Marche, Bolzano, Sicily, Tuscany and the Aosta Valley are all in the «yellow» region, with a curfew from midnight to 5 a.m. and travel outside the regions permitted only in certain cases.
Other areas of the country are all «white» areas where the only real public health measures in place are social distancing and the wearing of masks indoors and outdoors.
Italy, one of the countries that lobbied hard for the EU's Covid digital certificate, has already started issuing permits.
Greece, another country that relies on the tourism industry, has already started issuing Covid certificates.
The country reopened to tourists in May.
Cafes, bars and restaurants are open, although all must be closed by 12:30am.
Beaches and tourist sites are also fully open and accessible, although anyone present should practice social distancing.
The Greek government plans to declare 80 of its islands – where most of the major holiday areas are located – safe by the end of June.
About 546 new cases of the virus were confirmed in Greece on Thursday – down from more than 4,000 cases in early April.
Currently, foreign tourists from countries with a low rate of Covid-19 can enter the Netherlands.
On Friday, Dutch Prime Minister Mark Rutte announced further easing of restrictions in the country starting from June 26.
Mitigation is now possible, he said, thanks to the successful launch of the vaccine in the country.
The Polish government has also started issuing travel permits to travelers who can prove they have had a vaccine or have recovered from the coronavirus.
Others entering must submit a negative PCR test within 48 hours of their arrival.
On June 26, cultural institutions, restaurants, entertainment galleries, public transport, sports facilities, dance clubs and gyms are scheduled to reopen across Poland with various restrictions or at full capacity.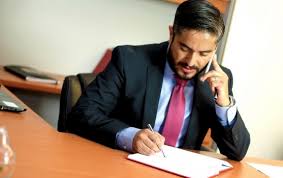 «Lector profesional. Jugador galardonado. Aficionado a los zombis. Adicto a las redes sociales. Experto en tocino. Erudito en Internet»