New UK research on Omicron indicates that those with variant are less likely to be hospitalized than Delta ones, and they are less likely to be admitted for long.
Scientists at Imperial College London (ICL), who published the data on Wednesday, cautioned that their estimated results must be taken in the context of concerns about rising infection rates from the new variant.
However, the study will be welcomed by public health clinicians trying to understand just how harmful Omicron is to patients.
It is estimated that those infected are 15 percent less likely to go to hospital and 40 percent less likely to be hospitalized for one night or more, compared to Deltas.
The authors on ICL's Covid-19 Response Team believe their work will help improve mathematical models of potential healthcare demand associated with the emerging European wave. The British government has been waiting for data to help guide its response.
«The researchers stress that these estimated reductions in risk must be balanced against the greater risk of omicron infection, due to the reduced protection provided by both vaccination and natural infection,» ICL said in a statement on Wednesday.
«For example, at the population level, large numbers of infections can still lead to large numbers of hospitalizations.»
The dataset used included 56,000 Omicron cases and 269,000 confirmed deltas in England in the first half of December. However, the teams said there was not enough data to examine the severity of more serious outcomes such as admission to an intensive care unit or death.
«It is estimated that Omicron cases, on average, reduced the risk of any hospitalization by 15-20 percent and reduced the risk of hospitalization by approximately 40-45 percent resulting in a stay of one night or more,» the college said. . .
«Re-infection is associated with an approximately 50-60% reduction in the risk of hospitalization compared to the initial infection.»
As more data accumulates, with longer follow-up periods, the researchers believe that assessment of the more serious outcomes will become possible.
They say it is «entirely possible» to estimate the larger reductions in hospitalization risks for Omicron in terms of ICU admission and death given that residual immune protection against more severe outcomes of infection is expected to be much higher than that against milder diseases.
vaccination status
The research also provides some insights into the status of vaccination. While caution is advised due to limited sample sizes, it has been estimated that those with at least two doses of AstraZeneca, Pfizer or Moderna vaccines significantly reduced the risk of hospitalization compared to primary infection with delta in unimmunized individuals, even if protection against infection may have been It was largely lost against the Omicron variant.
The authors also point out that Omicron severity should be determined in the context of countries such as England and South Africa where a large proportion of the population may already have been infected. Hospitalization rates in England for Omicron are strongly influenced by the immunity caused by the infection.
«Our analysis shows evidence of a moderate reduction in the risk of hospitalization associated with the Omicron variant compared to the Delta variant,» said Professor Neil Ferguson of ICL.
However, this appears to be offset by the reduced efficacy of vaccines against infection with the Omicron variant. Given the high rate of Omicron virus transmission, there is still the possibility that health services will face increased demand if Omicron cases continue to grow at the rate seen in recent weeks."
The findings, which have not yet been peer-reviewed, were presented in the latest report from the World Health Organization's Collaborative Center for Infectious Disease Modeling.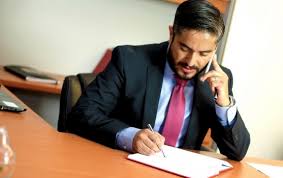 «Lector profesional. Jugador galardonado. Aficionado a los zombis. Adicto a las redes sociales. Experto en tocino. Erudito en Internet»