Edwin Potts, the leader of the Democratic Unionist Party who was ousted after 21 days in office, told Sky News he had nominated a first minister against his party's desire to fight the Brexit protocol.
In an exclusive interview, he said: «My focus was on the Northern Ireland Protocol first and foremost because that is what is constitutionally harmful to Northern Ireland.
«The best thing we have at this moment in time in combating protocol is actually having the association.»
Mr Potts, who succeeded Arlene Foster as the leader of the DUP in May, appointed Paul Gevan to the post of first minister last Thursday.
Meanwhile, his party was voting in an adjacent room not to run until Boris Johnson addressed their concerns about protocol.
They were angry that the British government had agreed to legislate Irish language rights at Westminster to keep Sinn Fein on board.
Mr. Potts said: "I regret falling for it. I think it was the right thing to do and the right thing to do to ensure we have the maximum leverage.
«Ultimately our intention was if we hadn't had success with the protocol…then I would have been willing to take Paul Gevan out of this job. That was something I wanted to express but didn't have the opportunity to express.»
Asked whether he now regretted ousting Arlene Foster, Mr Potts replied: «Because I have held the position that Arlene did, people might think I had a much bigger role than I actually did.
«There was a lot of work at DUP. There were important issues and 85% of the association group had a certain view and that was reflected. I don't want to make things more difficult for Arlene. She has moved on now.»
Sir Geoffrey Donaldson, who has confirmed he would be a candidate, is the favorite to succeed Mr Potts and become the DUP's third leader in two months.
He said in a statement: «Now, more than ever, we need to unite in the face of the threats that the Protocol poses to Northern Ireland.
«Make no mistake, this is the number one issue facing our country, and our people are a difficult place in the UK.»
If Sir Geoffrey remains the only candidate when nominations close at noon on Tuesday, he will be declared leader-elect.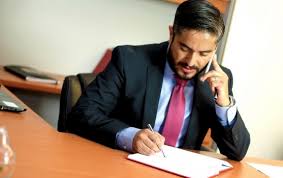 «Lector profesional. Jugador galardonado. Aficionado a los zombis. Adicto a las redes sociales. Experto en tocino. Erudito en Internet»