People who have been fully vaccinated from Britain and the US into Ireland will not need to self-isolate when they arrive here from Monday.
They will also not be required to take a PCR test 72 hours before departure.
However, people who are not fully vaccinated will still need to get tested before travel and self-isolate upon arrival.
The changes come into effect on the same day the new EU Digital Covid Certificate is issued.
Claire Dunn, vice president of the Irish Travel Agents Association (ITAA), says their sector has been a very busy week as people prepare to travel.
«Once they started coming in this week and people's email boxes, people got excited,» Dunn said.
"We started getting calls almost immediately from people asking if they could travel in July and August of this year, could they start making plans later in the year for next year.
«I think people want to put what they have in their hands…and then feel comfortable making plans.»
More than 30 countries have been removed from the government's mandatory hotel quarantine list.
These include Turkey, the United Arab Emirates, the Philippines and Qatar.
Meanwhile, Cuba was added to the list, where passengers now have to self-isolate in a designated hotel for 14 days.
Meanwhile, final guidelines are in place to allow the hospitality sector to reopen for customers to eat and drink indoors.
A law allowing indoor dining will be signed into law next week, but only for people who have been vaccinated or recovered from Covid-19.
Adrian Cummins, chief executive of the Restaurant Association of Ireland, says there may be some teething problems at first.
«The initial reopening phase is going to see some technical difficulties, and obviously we are trying to reach a situation where we can reopen in a smooth manner,» he said.
«We need to make sure these guidelines are circulated early so that people, not just businesses but employees and customers, know what is needed when they are allowed to dine inside hopefully starting Monday, July 26.»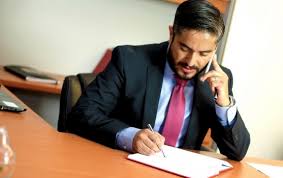 «Lector profesional. Jugador galardonado. Aficionado a los zombis. Adicto a las redes sociales. Experto en tocino. Erudito en Internet»