Finance Minister Pascal Donohoe and finance ministers from the Group of Seven wealthy nations will announce today whether they have agreed to support a global minimum corporate tax, aiming to push multinational companies – especially tech giants – to pay more into government coffers. Hard epidemic.
According to a draft statement, ministers and central bankers in the seven wealthiest countries will express «strong support» and «a high level of ambition» over US President Joe Biden's proposal for a minimum global tax rate of 15%.
«If we reach an agreement tomorrow, it will be a historic step forward,» French Economy Minister Bruno Le Maire said yesterday.
He said it would also give «great impetus to the G20» scheduled for a July financial meeting.
German Finance Minister Olaf Schulz said the deal would be «groundbreaking».
Britain's Chancellor of the Exchequer, Rishi Sunak, chaired yesterday the first of two days of meetings, which took place in person after the easing of Covid-19 restrictions and were attended by his G7 counterparts from Canada, France, Germany, Italy, Japan and the United States. States.
Minister Pascal Donohoe will also attend the discussions in his capacity as current chair of the Eurogroup, which includes 19 countries that use the single currency.
He has said Ireland has «major reservations» about the plan and wants to keep its tax rate at 12.5%, which is among the lowest in the world and has led tech giants like Facebook and Google to make Ireland their home. European operations.
Mr. Donohue is scheduled to have bilateral meetings today with US Treasury Secretary Janet Yellen.
The talks were paving the way for a broader summit of G7 leaders in England starting on June 11, which Biden will attend on his first overseas trip since taking office in January.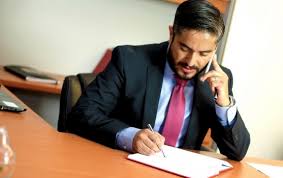 «Lector profesional. Jugador galardonado. Aficionado a los zombis. Adicto a las redes sociales. Experto en tocino. Erudito en Internet»