This Christmas morning looks like it's going to be fairly humid and breezy with ongoing and heavy outbreaks in some areas, according to Mette Erian.
It will be very windy across Ulster and Leinster, particularly in the coastal areas. Elsewhere, the breeze is mild and refreshing.
Conditions will be somewhat drier and sunnier in Münster and south Connacht, where heavy rains give way to scattered rain in the afternoon.
However, rain around the north and east is likely to continue for most of the day.
Maximum temperatures are expected to range between 7 and 11 degrees.
➡️ #Christ's Day Weather forecast ⬅️

Humid and breezy with rain for most 🌧️
Stormy across Ulster and the nearby east coasts with strong southeasterly winds
Sunny and showers over Münster and south Connacht during the afternoon 🌦️
Altitudes: 7-11 degrees Celsius 🌡️📈

More here 👇https://t.co/9gKN6SVok4 pic.twitter.com/CUTeIHxQR8

– MetEireann December 25, 2021
Tonight
And the forecaster said: «Tonight, the weather conditions and rain will gradually disappear towards the northeast, with scattered rain and clear spells in other places.»
There is also the possibility of fog and hill fog appearing as the south winds calm and become lighter to moderate.
Night temperatures range between 4 and 7 degrees.
Met Éireann predicts drier weather on St Stephen's Day, with a mixture of showers and bright or sunny spells.
Rain will be more frequent in the west and north throughout the 26th day, with more isolated showers elsewhere.
Tomorrow the temperature will range between 7 and 10 degrees, with light to moderate south winds falling
Here are the predictions for Christmas weekend 🎄🤶🏽

The weather will remain moderate and unstable with bouts of rain over the next few days, with some heavy rain #Christ's Day ⚠️

Cooler and drier later on St Stephen's Day and Monday 📉 but will turn very unstable and temperate over the next week pic.twitter.com/DHg6GPU1HW

– MetEireann December 24, 2021
Several counties in the southeast of the country remain under a yellow rain warning on Christmas Day.
Carlow, Kilkenny, Wexford, Wicklow and Waterford all expect «continuous rain» throughout the day totaling 30 to 50 mm.
«This could lead to flooding in some areas,» Mette Erin said.
The warning went into effect at midnight yesterday, and will remain in effect until 11 p.m. on Christmas Day.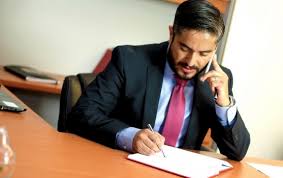 «Lector profesional. Jugador galardonado. Aficionado a los zombis. Adicto a las redes sociales. Experto en tocino. Erudito en Internet»