Russian President Vladimir Putin said the relationship between his country and the United States is at its «lowest point» before his meeting with US President Joe Biden.
In an exclusive interview with NBC News, Mr. Putin «We have a bilateral relationship that has deteriorated to its lowest level in recent years,» he said.
The two leaders will meet in Geneva, Switzerland, on June 16.
Putin described former US President Donald Trump as «an exceptional and talented individual, otherwise he would not have become president of the United States.»
He added, «He's a colorful person. You may or may not like it. But he didn't come from the American establishment, he wasn't part of big politics before, and some people don't like it. But it's a fact.»
Mr Putin's description Mr. Biden, however, as «fundamentally different from Trump because President Biden is a professional man.»
«He has spent almost adulthood in politics.»
"This is a different kind of person, and I hope that yes, there are some advantages, some disadvantages, but there will not be any impulse-based movements, on behalf of the current US president."
When asked about calling Biden a killer in an interview in March, Putin said he had heard dozens of similar accusations, adding: «It's not something I worry about in the least.»
Biden arrived in the UK late last week and has spent the past few days in Cornwall, where he is meeting fellow G7 leaders.
He had said before the summit: «We do not seek conflict with Russia.»
«We want a stable and predictable relationship…but I have been clear: The United States will respond in a powerful and meaningful way if the Russian government engages in harmful activities.»
Putin was asked by NBC about a number of Russian dissidents who were killed in suspicious circumstances, including a former KGB spy, Alexander Litvinenko, who was poisoned in 2006.
Litvinenko's death was among a number of assassinations blamed on Moscow, but Putin dismissed the question as «verbal dyspepsia,» adding that some of those responsible for such deaths are in prison.
Watch more of the exclusive interview on NBC, MSNBC, and NBCNews.com on Monday, as well as here on Sky News.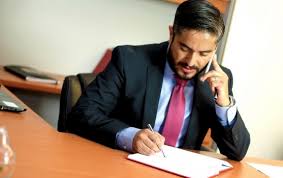 «Lector profesional. Jugador galardonado. Aficionado a los zombis. Adicto a las redes sociales. Experto en tocino. Erudito en Internet»