Mike Ryan of the World Health Organization said on Wednesday that the acute phase of the COVID-19 pandemic may be over next year but that the coronavirus will not go away.
Dr Ryan, the WHO's chief emergencies expert, said it was too early to draw conclusions about the severity of the Omicron variant because it had so far been so prevalent among younger and less vulnerable age groups.
«What we haven't seen is the Omicron wave that has fully developed in the general population,» he said.
Data on Wednesday showed global infections hit a record high over the past seven days, with the variable Omicron spiraling out of control.
An average of nearly 900,000 cases were detected every day worldwide between December 22 and 28, with countless countries posting all-time highs in the past 24 hours, including the United States, Australia and several countries in the Europe.
double threats
The simultaneous distribution of delta and omicron variables creates a «tsunami of cases,» WHO Director-General Tedros Adhanom Ghebreyesus told a news briefing on Wednesday.
"Delta and Omicron now represent double threats that are driving cases to record numbers, leading to a sharp rise in hospitalizations and deaths," said Dr. Tedros.
«I am very concerned that Omicron, being so transmissible and spreading at the same time as Delta, is causing a tsunami of cases.»
Globalism
Covid in Europe: record cases for France, Italy and…
Dr Tedros reiterated his call for countries to share vaccines more equitably, warning that the focus on booster doses in rich countries could leave poor countries unvaccinated.
He said the World Health Organization is campaigning for every country to achieve its target of 70 percent vaccine coverage by mid-2022, which will help end the acute phase of the pandemic.
New Year's Eve marks the second anniversary of China's alert to the World Health Organization of 27 cases of «viral pneumonia» of unknown origin in Wuhan.
More than 281 million people have since been reported infected with the new coronavirus globally and more than five million have died, according to a Reuters tally.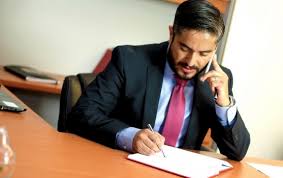 «Lector profesional. Jugador galardonado. Aficionado a los zombis. Adicto a las redes sociales. Experto en tocino. Erudito en Internet»