The European Parliament and member states have reached an agreement in principle on the Covid digital certificate that should open summer travel across the European Union.
The deal should allow people to travel across the European Union from the end of June, with the help of a certificate indicating whether the person has been vaccinated, had a negative Covid test, or recovered from the virus.
The certification will be available in paper or digital form and will reflect the national Covid certifications that each member state will develop.
"We are fulfilling our commitment to prepare the European Union's digital certificate for COVID-19 before the summer," said Ursula von der Leyen, President of the European Commission.
«European citizens are looking to travel again, and today's agreement means they will be able to do so safely very soon.»
The commission said the certification would be «free, secure, and available to all» and «fully respect the basic rights of citizens, including the protection of personal data.»
The European Union's Covid digital certification, previously referred to as the digital green corridor, has been the subject of intense negotiations between members of the European Parliament and member states, as the European Parliament pressed for as few national restrictions as possible, but member states argue the need for national governments to control Passengers enter when necessary.
The European Parliament has said the Covid tests, which people can score for their degrees, should be affordable and accessible.
A statement said that 100 million euros would be saved from the Covid emergency support tool set up by the European Commission.
"The certificate will be available in either digital or paper format. It will certify that a person has been vaccinated against the Coronavirus, has recently had a negative test result, or has recovered from the infection.
«In practice, these would be three distinct certificates. The common EU framework would allow member states to issue certificates that would then be accepted in other EU countries.»
Parliament said the certificate would not be a «precondition» for exercising the right to freedom of movement and would not be considered a travel document.
Parliament urged member states not to impose additional travel restrictions such as quarantine, self-isolation or testing «unless they are necessary and proportionate to protect public health.»
European Union member states have been negotiating the certification for several months, ever since it was proposed by the European Commission.
Countries that rely heavily on the tourism industry, such as Greece, Italy and Spain, have lobbied hard for a certification to be approved quickly.
---
Read more: Latest Coronavirus stories
---
Tánaiste Leo Varadkar said earlier that once certification is approved, there will be a legal obligation on member state governments to provide it to citizens.
«But each country will have a great deal of flexibility on how to use it,» he said.
«So we will only consider using it for international travel as an example. Some might require a full vaccination and testing, and some might say it could be, so there would be a great deal of flexibility to keep their own restrictions.»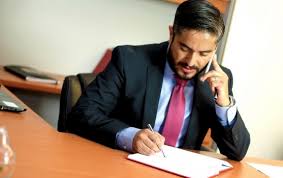 «Lector profesional. Jugador galardonado. Aficionado a los zombis. Adicto a las redes sociales. Experto en tocino. Erudito en Internet»